To raise your emotional and spiritual vibration.
Have you ever wondered what happens in your body when you feel depressed or anxious? Or have you ever experienced that you suddenly felt drained after a cup of coffee with a colleague, friend or girlfriend?
The answer is that your vibrational frequency has dropped.
The products from the Janosh line all have a vibration-increasing effect, so that you get more energy, among other things, the products protect you against negative external influences, such as stimuli and radiation. And you are surrounded with positive vibration.
The products help you to quickly attract positive energy again.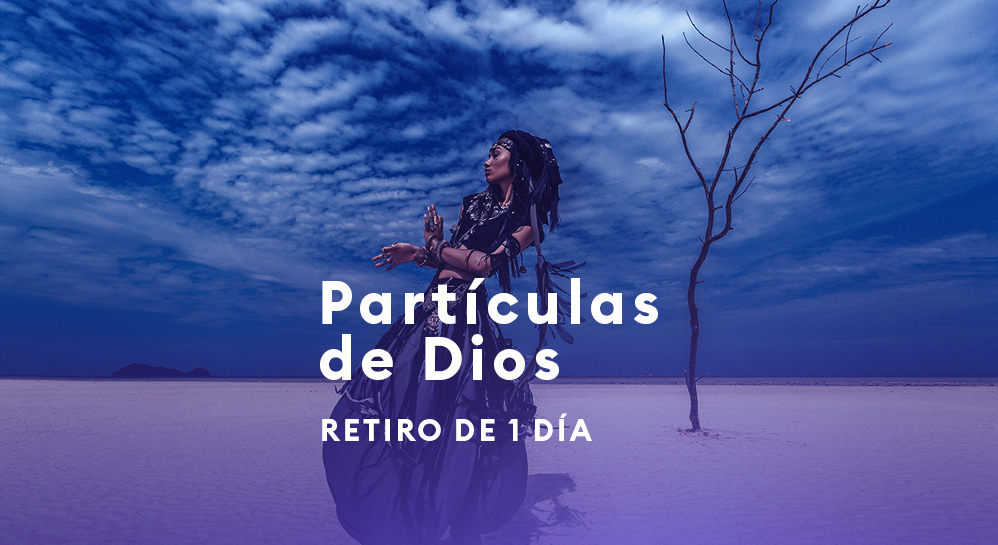 8 de julio | PARTÍCULAS DE DIOS – Retiro de un día | Barcelona
PARTÍCULAS DE DIOS – RETIRO DE 1 DÍA Tú eres un Dios camuflado. ¡Activa tu chispa divina! 8 de JULIO – Vilassar de Dalt (Bcn) 13 FRECUENCIAS13 CÓDIGOS13 PERSONAS No…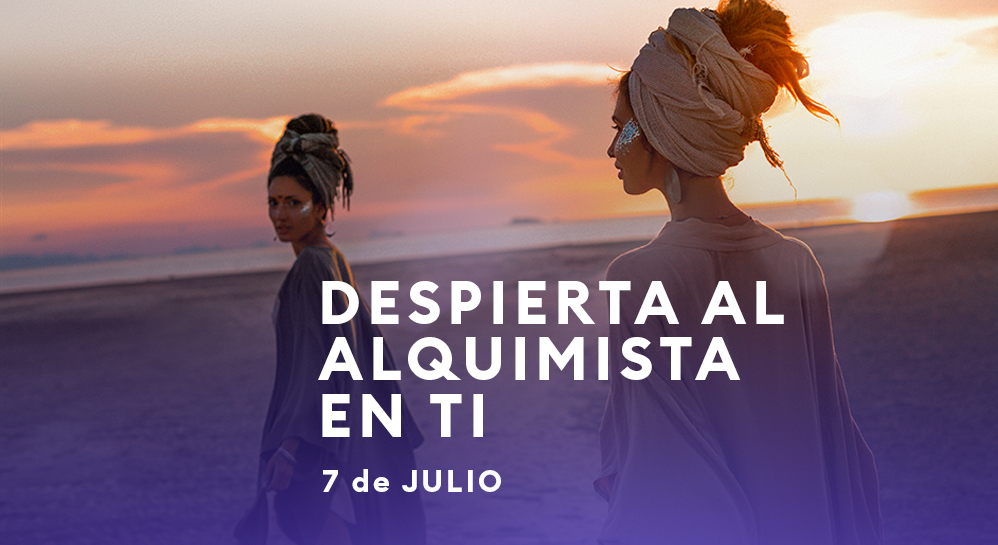 7 de julio | DESPIERTA AL ALQUIMISTA EN TI | Barcelona
7 de JULIO – Vilassar de Dalt (Bcn) 7 CÓDIGOS, 7 LÍNEAS DE TIEMPO… Aprende a crear milagros y a vivir maravillado de nuevo. ¡Tú eres el milagro! Una experiencia…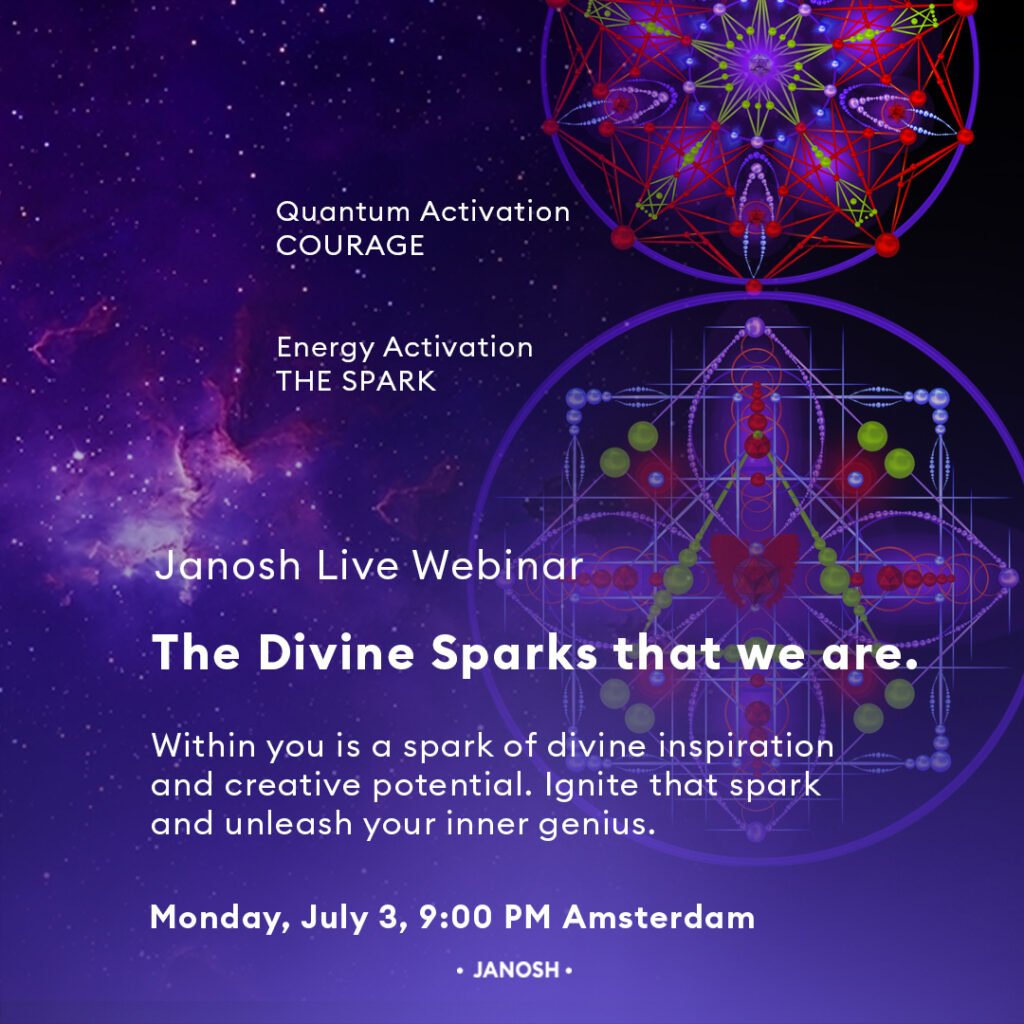 Monday 3 July | Free Webinar THE DIVINE SPARKS THAT WE ARE.
Let the energy rumble through your body during webinars by Janosh Each month a webinar is given by Janosh with a specific theme. These webinars are followed worldwide by thousands of…
€

49.50

OPEN UP FOR THE HEALING FREQUENCIES OF THE UNIVERSE

144 cards with booklett

The third edition is available from 8 May! 

A 'treasure' is what Janosh calls this Box; and he succeeded!

This COSMIC CARE CARDS BOX with 144 cards is the tool to inspire yourself and others. It contains all Janosh's codes; each one has its own title, description, blueprint and frequency. The geometric patterns help you to make contact with your subconscious and to speed up each personal process, whether it's about growth, processing, letting go or taking action. Use the cards every day to discover who you are, where you are and where you want to go.

Add to cart

€

149.00

Are you ready for extraterrestrial influences to raise your frequency?

The frequency boost pendant is the 2nd item from Janosh's Living Technologies series. In addition to the Transmitter Card, which we introduced at the end of October with amazing results, it is now time to present the pendant to you. The pendant surrounds you with a positive vibration and protects you from negative energy from outside. Delicious!

Imagine… what would it be like for you if you had a physical source of power at your disposal, which protects you against all impulses and stimuli from outside and gives you strength (superpower) when you need it at any time of the day?

Alien technology is going to help you with that. Serious? Yes really!
Alien technology: your answer to a higher frequency and better quality life.

The pendant is handmade and therefore the delivery time can be 1-2 weeks. 

Read more

€

149.00

Are you ready for extraterrestrial influences to raise your frequency?

The frequency boost pendant is the 2nd item from Janosh's Living Technologies series. In addition to the Transmitter Card, which we introduced at the end of October with amazing results, it is now time to present the pendant to you. The pendant surrounds you with a positive vibration and protects you from negative energy from outside. Delicious!

Imagine… what would it be like for you if you had a physical source of power at your disposal, which protects you against all impulses and stimuli from outside and gives you strength (superpower) when you need it at any time of the day?

Alien technology is going to help you with that. Serious? Yes really!
Alien technology: your answer to a higher frequency and better quality life.

The pendant is handmade and therefore the delivery time can be 1-2 weeks. 

Read more